Jenny Hardy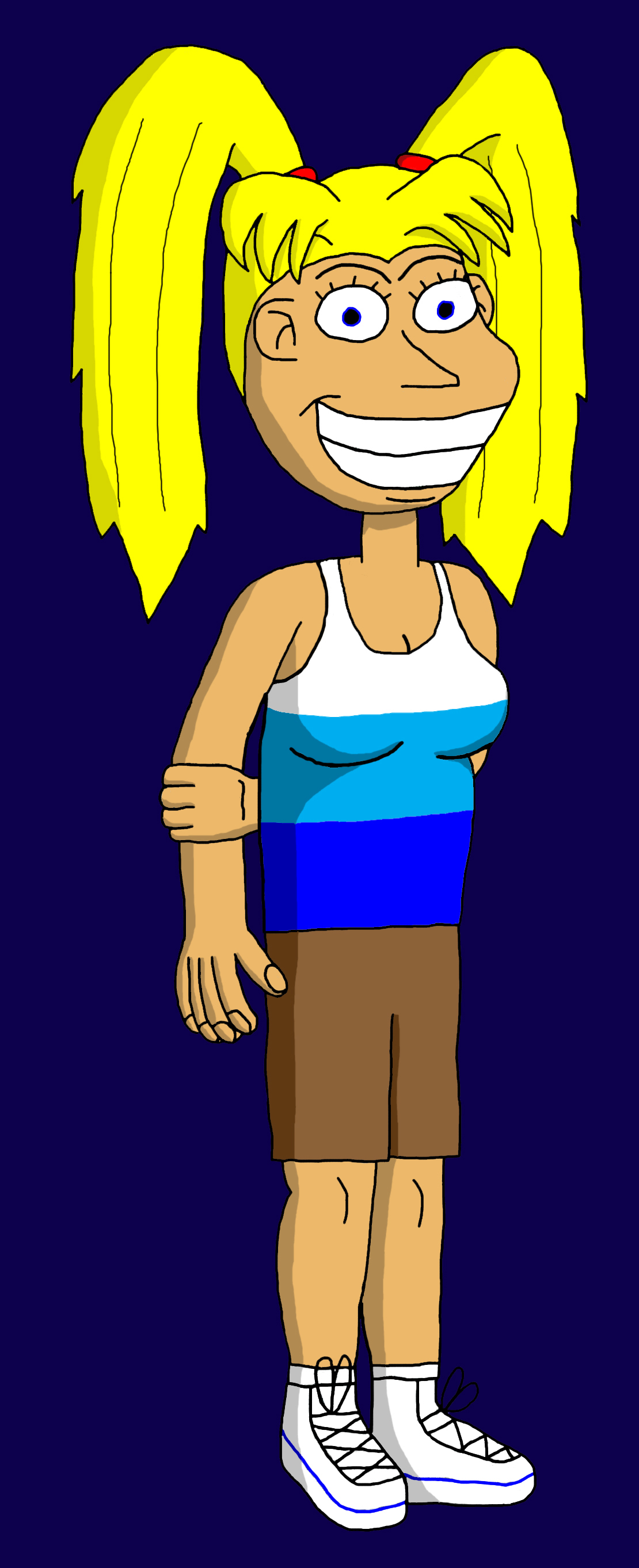 Name: Jennifer Elizabeth "Jenny" Hardy
Age: 15
Birthday: May 17th
Occupation: High School student/Pro dodgeball player
Favorite Food: Pizza
Likes: Computers, sports, dodgeball, video games and science
Dislikes: Computer viruses
BIOGRAPHY
Jenny is Max's middle sister. She loves using computers and she's the geek of the group. Like her siblings, she loves sports and video games. She can reconfigure and crack codes on computers. She owns various electronic devices and loves today's technology.
Like Max, she was once part of another team prior to X-Treme. After she saw Max got fired, she quit the team so she can join him on their own team. She's also a friendly girl who makes friends and got a another girl to join the team instead of using more boys. She's a black belt in karate and got her sister to join martial arts.
She plays softball as a catcher and occasionally plays basketball. However, dodgeball is her best sport. She has an excellent catching and throwing ability. She wears #7 on the back of her jersey.