Jokerz Wild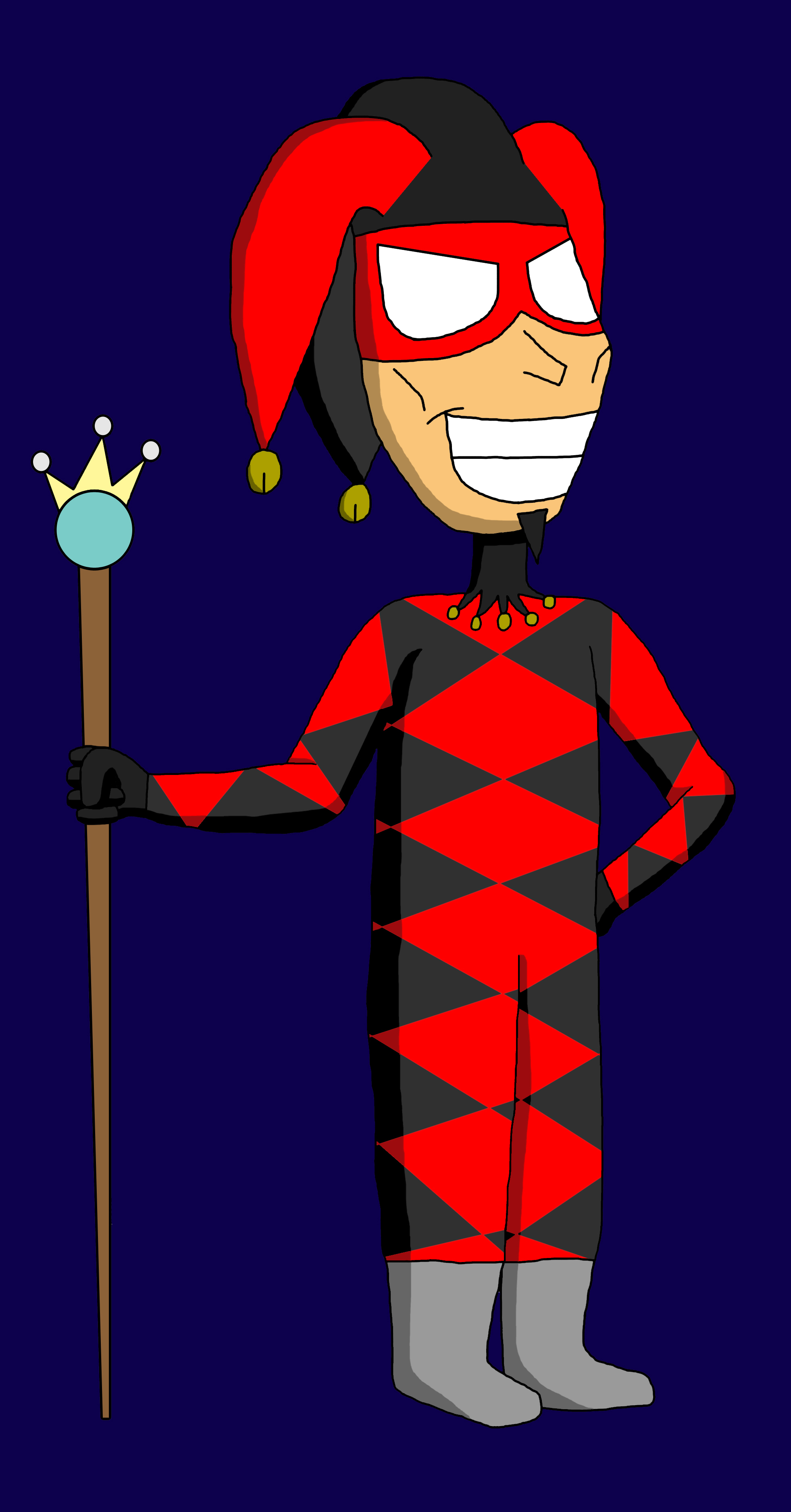 Name: Jokerz Wild
Age: 46
Birthday: April 1st
Occupation: Stand-up comedian
Favorite Food: Ham
Likes: Telling jokes, riddles, props and chattering teeth toys
Dislikes: Tragedy and nothing comical
BIOGRAPHY
Jokerz Wild is a stand up comedian. He goes to many clubs around the city and always the most hated comedian with his lousy and offensive jokes and he often gets hit by tomatoes.
After his career started to crash, he started wearing a jesters outfit from a costume store and started getting crazy. He created his own scepter that can shoot lasers and make him a true leader.
He gets help from his nephew and niece who got laid off from the circus and became his associates. One day, he'll become king of comedy.