Max Hardy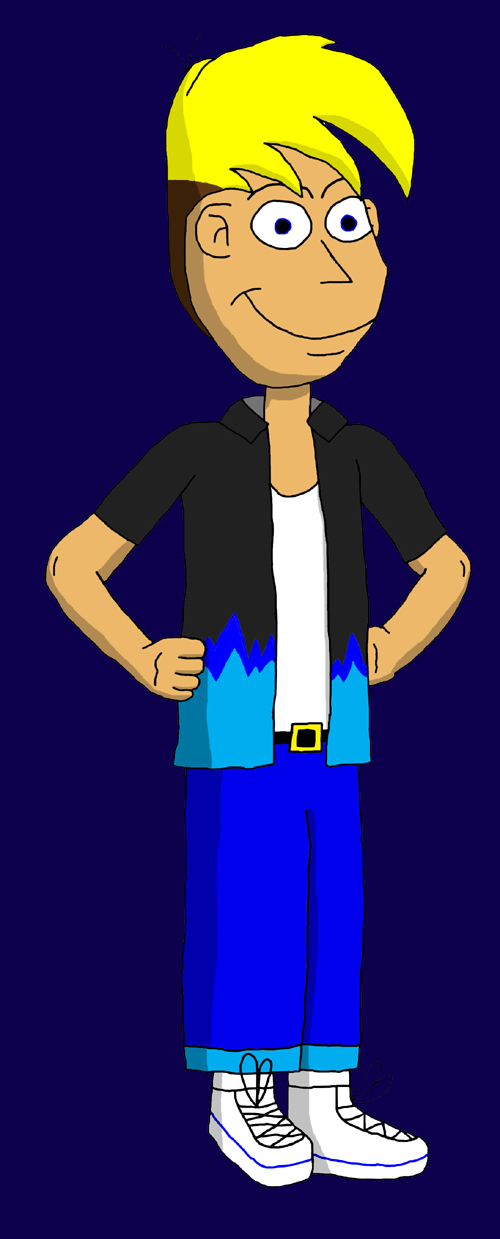 Name: Maximilian Alexander "Max" Hardy
Age: 16
Birthday: April 24th
Occupation: High School student/Pro dodgeball player
Favorite Food: Italian
Likes: Dodgeball, sports and games of all kinds
Dislikes: Being ejected from a dodgeball match and losing games
BIOGRAPHY
Max Hardy is the main character of the comic and the oldest of three siblings. He got into dodgeball when he watched his mother Michelle play from the stands. He created his own dodgeball team along with his two sisters and a few high school friends. They called themseleves "X-Treme" and he became the team captain.
He loves playing all kinds of sports and games. He always welcomes competition. Besides dodgeball, he plays shortstop for his high school baseball team. He occasionally plays football and basketball for fun. He's a friendly guy and likes to hang out with his sisters who he considers his best friends. He is a wrestling fan and learned how to defend himself using wrestling skills. When he goes on his adventures, he uses those skills to defeat his rivals.
He is powerful on throwing, blocking, catching and dodging abilities. He wears #51 on the back of his jersey.